CALENDAR
The Museum hosts a robust series of discussions, readings, screenings, and workshops that highlight our exciting exhibitions and collections for a diverse community of learners. Visit often for updates.
Apr
27
Fri
Avengers : Infinity Wars
Apr 27 @ 7:30 pm – 9:30 pm
May
5
Sat
Pamper Me Saturday
May 5 @ 10:00 am – 5:30 pm
Mommy, Dolly & Me
Join Us for a day of luxury. We are partnering with  ESPECIALLY  H AIR SALON  to give mothers, daughters, grandmothers, sisters, aunts, nieces and cousins their own day   Manicures, Pedicures,  Hair Care, massages then walk next door and enjoy  Specialty teas, sandwiches salads and desserts while your favorite doll is given the royal treatment with a cleaning  and hair style.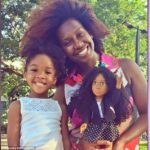 Jun
9
Sat
Doll E. Tea World Doll Day
Jun 9 @ 12:00 pm – 3:00 pm
  Doll E Tea                                                                 World Doll Day   Join us for Summer Tea & Auction
Indulge in a delightful party to benefit the programs offered at the National Black Doll Museum in Mansfield, MASS.  Enjoy a wide array of teas, hors d'Oeuvres, canapes   & dessert,. Participate in the doll  makeover, bingo and auction.  Door Prizes & gift bags
A fun-filled afternoon for the whole family