Create a Tour Program
Begin your day with a visit to the National Black Doll Museum of History & Culture . The museum collection includes 6200  dolls of color with 2700 dolls regularly exhibited. There are seven  permanent galleries, a replica African "Dogon " hut , replica slave girth w' 700+ dolls, a sports room/ music Room / Barbie & much more presented in dramatic and historical scenes.  Enhance your experience with  a African Wrap Doll workshop and  dramatic presentation of "Legend of Cecilia".
****New Black History Step On Tour***
Choose Restaurant:
American:      Catman Cafe             Jimmy's Pub
 Sandwiches:  Mansfield Deli      Pizza: Stefano's
Japanese; Sake Steak House        Chinese: Tahana
Seafood: Fresh Catch                     Italian: Cibo Matto Cafe  
Choose Another Museum
Craft Museum : Fuller 
Culinary Arts: Johnson Wales    Sports Museum: The Hall
Children's Museum:  Easton  Art Museum: Attleboro Arts
Heritage/Historical  Museum : Zion Unity Heritage
         Evening  Activities  
Summer Concerts : Xfinity Center 
Outdoor Festival : WaterFire         
Slot parlor:   Plainridge Park   (7) minutes drive  Casino :  Twin River    30 minute  drive
Accommodations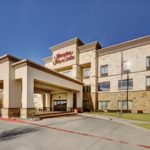 Hampton Inn & Suites Foxboro/Mansfield
Holiday Inn         Marriott Residence      Comfort Inn    Marriott Courtyard     Renaissance      Hilton Garden
Mansfield Crossing
Work with your tour director at The National Black Doll Museum of History & Culture  to create your ultimate experience.