When:
July 20, 2019 @ 10:00 am – 5:00 pm
2019-07-20T10:00:00-04:00
2019-07-20T17:00:00-04:00
Where:
Salem Willows Park
165 Fort Ave
Salem, MA 01970
USA

Contact:
Doreen Wade
(791) 502-5512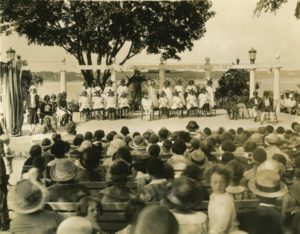 Join Us a we  Celebrate and exhibit in  the 278th year anniversary  of Negro Election Day  at Salem Willows Park.
Election Day was a holiday for slaves in the 18th century New England, and usually included an "election" of a governor. In Salem, the slaves held their election in one of the fields around town, and spent the day eating, dancing, singing, and meeting relatives from surrounding communities.
In 1741 a humble gathering of 26 slaves assembled for a daylong celebration on their day off on the Saugus River in Lynn for what was known as "Colored People's Picnic"
In 1885, Negro Election Day was relocated to Salem Willows Park and because the word Negro was no longer acceptable, its name became "the "Colored People's Picnic". The tradition continued throughout the 18th century, and dovetailed with another celebration started by clergy.
By the 1920's the "colored people's picnic" became more of a "Sunday School picnic" sponsored by black churches from Lynn, Malden, Everett, Cambridge, and Boston on the third Sunday of July.
In the early 20th century, the "Colored People's Picnic" had church choirs performing, and track and field events were held. Dances were held with wonderful jazz performers, such as Duke Ellington and Cab Calloway.
During World War II, the picnic was switched to the third Saturday of July because Black American's were working in factories and defense plants and weekends were the only option. Churches began to take a less active role after World War II.
The name the "Colored People's Picnic" was changed in the 1968, due to the civil rights movement. Black Power was recognized and people refused to be called "Colored", so the picnic was renamed the "Black Picnic".
In 1990's the Black Picnic brought larger crowds, corporate sponsors and much more.
In the 2000's Black-Americans with roots from the North Shore and Boston still come from all over the United States to Salem Willows Park for an annual family-centric picnic on the third Saturday of July.
.To obtain a copy of Salem United/ Salem Willows History Brochure click here