Become a member, support the museum, and help us build a repository for the preservation of black dolls. Take a minute to travel back in time and remember your own doll story. Maybe you or your brother immersed the doll in water only to realize the hair matted and the only solution was to cut it off entirely. Or just maybe your mother or grandmother made you your first doll from old clothing or scraps from a outfit she was making. Maybe you took a doll workshop with someone an unforgettable experience that you wish others could feel the same way.
Today you can by becoming a member supporting our mission today and ensure that your family's legacy is never forgotten.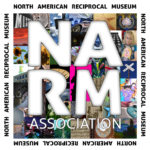 The National Black Doll Museum of History & Culture has joined the North American Reciprocal Museum (NARM) Association which is one of the largest reciprocal membership programs in the world. (Over 1ooo+) . Members of the Contributing, Supporting and Sponsoring levels at the National Black Doll Museum may present their current NBDM Membership card with the official NARM sticker at a participating institution and receive benefits of the sister location
Click here for a list of participating institutions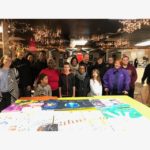 Become a Member Today!
It only takes a few minutes to complete the online application. Join today and become an ambassador for a collection of 8000 artifacts that honors and preserves the ancestry of African Americans, educates the public and nurtures self-esteem..